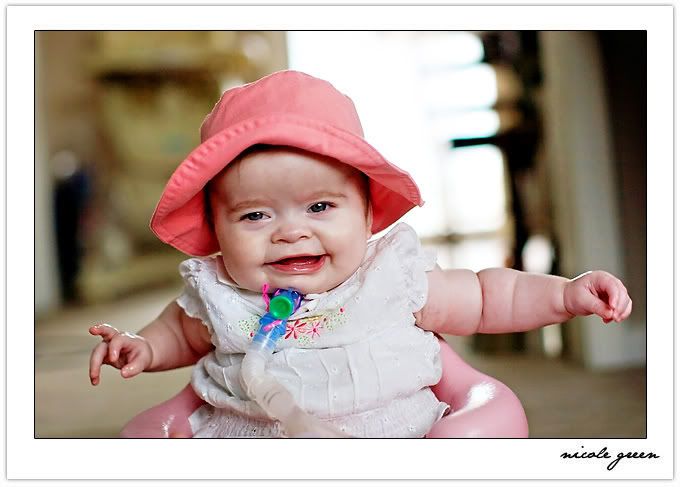 As I was going through my daily emails today I noticed Nova's mom had updated her blog. Today's update wasn't what I was expecting. Nova had passed away. I don't know any details but I know her family must be in so much pain right now. I'm in tears myself just writing this.

She was such an absolutely adorable child. I've photographed her twice and each time I always left their home thinking how much I couldn't get over how adorable she was! :) I thought for sure she'd pull through. All the recent updates Nova's mom had posted were all good news so this came as complete shock for me.

As you read this please keep her family in your thoughts and prayers. I'm sure it will help them to know that there are complete strangers thinking of them at this rough time.