Let me just preface this that these are the cutest photos you will see all day. ;)

Moving on! :D This past Monday the family got together for our usual Monday night grill-age. My oh-so-cute niece, Reagan, made an appearance and luckily 'crazy Aunt Nicole' had her camera.

It's no lie .. Reagan likes to eat (but who doesn't, right?). We cut up some watermelon into a few little bites but that wasn't good enough for her .. she wanted to whole thing like everyone else! The photos below were the result .. only the cutest I've taken of her! She was working the camera like it was her job. :) She's such a ham!

I'm not even going to tell you how many I took of her because you guys really will think I'm "crazy Aunt Nicole." :) Lets just say I had a really hard time picking only 8 to post. :) Enjoy!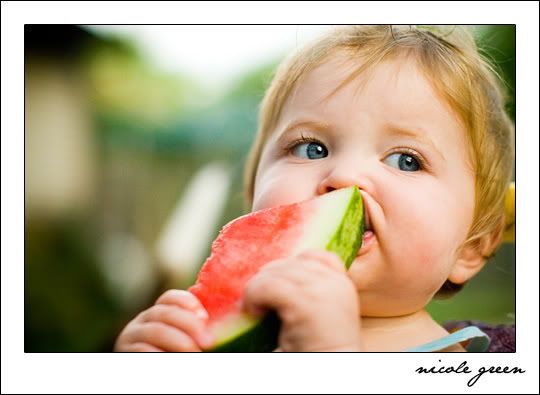 Is this not the most precious thing you've ever seen?!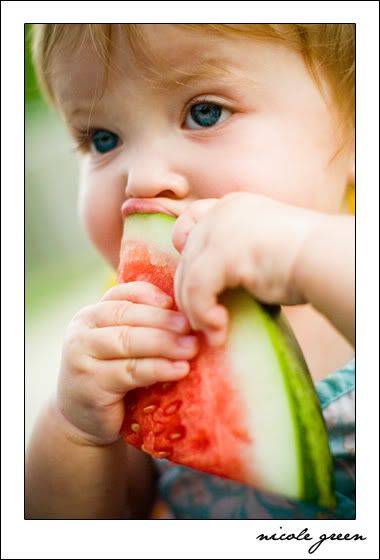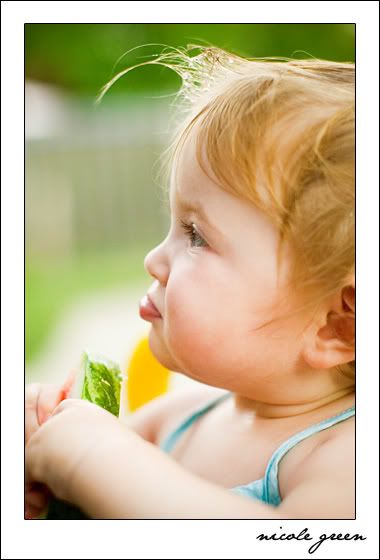 This fancy hairstyle was a result of her putting the watermelon on her head instead of in her mouth. :)