Last night my Grandpa passed away at home with my mom, Aunt Sandy, Uncle Mark, Aunt Mary and my Grandma all by his side. He had been sick for a while but as much I thought I had prepared myself for this, it didn't really help.

I'm going to miss him so much. He was such an amazing person. I can't even begin to tell you how funny he was. My Grandma is an extraordinary cook and he always claimed he taught her everything she knew. :) One thing that I'm never going to forget (and probably will miss the most) is all the hilarious faces he made in photos .. well, not for MY photos. Any time I ever tried to take a picture of him making a funny face, he'd do it for a split second when I wasn't even ready to take the photo then I had lost my chance. :)

I just can't imagine how life is going to go on without him. He was such a solid part of our family and holds a huge piece of all of our hearts.

I scanned a few of my favorite pictures of him that I found going through our family photo albums earlier this morning. I'm sure you can see from the photos that he was such a fun-loving amazing grandfather.

I love you, Grandpa! I'll miss you.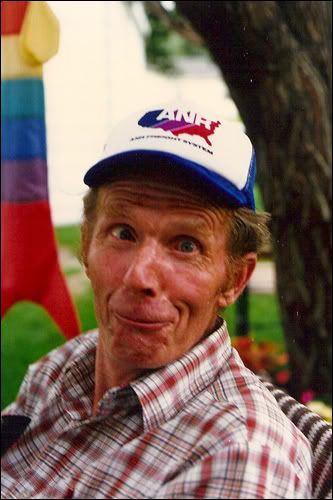 One of those funny faces I mentioned! :)



He thought the PhotoBooth program on my MacBook was hilarious! All I ever need to do when I'm upset is look at the photos he took and I'll be laughing for hours.



In this photo he is teaching me the tricks of Rollie Bollie, a game which he played all the time in tournaments with his friends. He won first place in the final tournament he played. How great is that? :)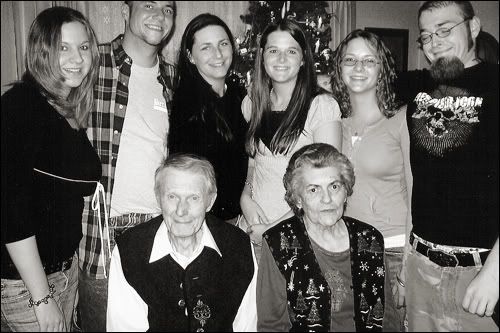 The grandparents with all the grandkids. :) Please ignore how my mom so nicely took the photo and chopped off my cousin Charlie's head. :) haha!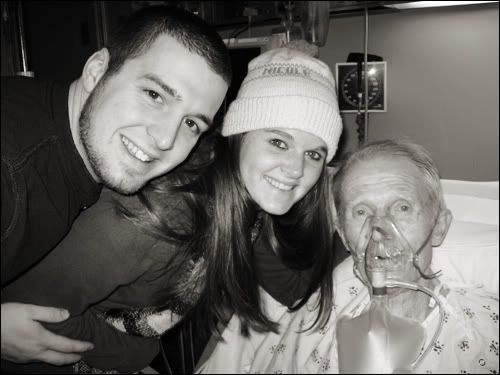 This is the last photo we took together. He was hospitalized for a while the first of the year but luckily was released and got to spend the rest of his days with my Grandma at home.